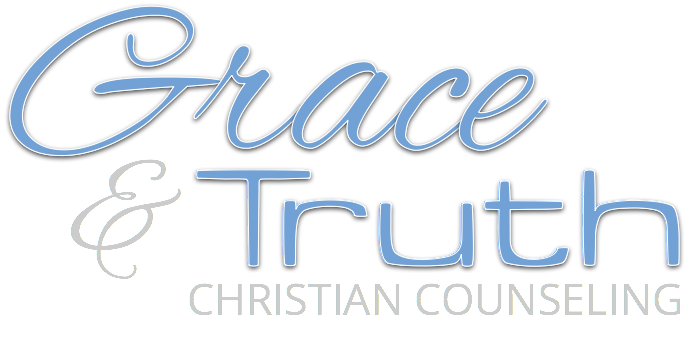 Welcome
We appreciate your interest in receiving help through Grace&Truth Christian Counseling. Today you are one step closer to a new you where you feel empowered and on a positive path to growth and well-being.
As Christian professional therapists, our goal is to help you uncover your true potential and lead a life that is worth celebrating. While we can't change difficult situations of the past, we can work together to resolve long-standing challenges or difficult life transitions for making a better future. By applying Christian and complementary therapy approaches and techniques, we will better understand what is holding you back from experiencing a more fulfilling and meaningful life.
If you're looking for extra support and guidance through a challenging situation or you're just ready to move in a new direction in your life, we look forward to working with you to achieve your goals.
Please call or email us for an individual, couples or family therapy consultation today.
Mike and Kelly Diller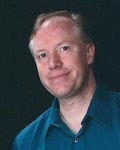 ---
Mike Diller, LPC, NCC
I am professionally licensed in Missouri and Illinois and I am also a National Certified Counselor with 15 years experience in the counseling field. I received my MA from Trinity Evangelical Divinity School.
Primary Specializations and Approach
Restoring Marriages Intimacy and happiness in marriage is much more than living a life together and successfully avoiding divorce. It is about growing a marriage that reflects loving affection, intimacy, and partnership. Healing relationships starts by learning how to communicate love and understanding so that both spouses feel validation and acceptance by one another. Proving to each other who is "right and wrong" rarely helps. My approach focuses on decreasing the defensiveness that prevents us from listening and considering each other's needs. Building an emotional connection paves the way for personal change, making for a mutually healthy relationship that is dynamic and satisfying.
Depression / Anxiety Depression and anxiety can be disabling and often misunderstood by spouses, family, and friends. It becomes complicated when we try to evaluate the problem from both a spiritual and emotional perspective. Along with facilitating a renewed hope for change, we find it necessary to help the individual understand the impact of faith, emotional, and physical elements that play a part in the healing process.
Sexual Integrity Sexual addiction and pornography destroy relationships and promote shame and spiritual bondage. Unfortunately, men within the church struggle as much as those outside of the church and often feel hopeless in seeking help, because of the fear of embarrassment experienced in disclosing the problem. Receiving help however can lead to permanent change. Our Men of Honor program has helped many men experience spiritual healing that not only results in behavior change, but so often leads to restored marriages and faith growth. Click on Men of Honor tab for more information
Additional Specializations
Family Counseling
Parent Education
Teens
Life Coaching for Singles and Career
Spiritual Issues
Kelly Diller, PLPC, MA
I received my MA from Covenant Theological Seminary and I have over 10 years of experience helping women transition crisis and restore relationships, with a particular emphasis on facilitating healing from abuse and betrayal. I believe in the importance of bringing in compassion, understanding, and insights into the counseling experience, as I walk with my clients in discovering meaningful and long-lasting change. Empowering others to pursue their fullest potential is a passion of mine.
Primary Specializations and Approach
EMDR. This is a specialized form of therapy that I utilize in helping individuals experience healing from past hurt and fear that once plagued their life. Healing through EMDR has provided relief from symptoms of fear, obsessive worry, panic attacks, depression, and disturbing memories. It is a form of short-term, often only requiring a limited number of sessions before the client experiences significant gains.
Trauma and Abuse.
Self-worth
Spiritual Issues
Anxiety
Grief
Women's Issues
Relationship Issues
The law protects the relationship between a client and a psychotherapist, and information cannot be disclosed without written permission.
Exceptions include:
Suspected child abuse or dependent adult or elder abuse, for which I am required by law to report this to the appropriate authorities immediately.
If a client is threatening serious bodily harm to another person/s, I must notify the police and inform the intended victim.
If a client intends to harm himself or herself, I will make every effort to enlist their cooperation in ensuring their safety. If they do not cooperate, I will take further measures without their permission that are provided to me by law in order to ensure their safety.
Cost per Session
Based on a sliding-fee-scale. Fee is generally between $60 – $135.
Insurance
Services may be covered in full or in part by your health insurance or employee benefit plan. Please check your coverage carefully by asking the following questions:
Do I have mental health insurance benefits?
What is my co-pay?
Do I have a deductible and has it been met?
Payment
Cash, check, debit, and credit card are accepted for payment.
Cancellation Policy
If you do not show up for your scheduled therapy appointment, and you have not notified us at least 24 hours in advance, you will be required to pay the full cost of the session.
Schedule Online
Request a therapy appointment online here.
Contact
Questions? Please contact me for further information.